Ranthambore Tiger Safari: One of The Best Places For Safari In India
The Ranthambore National Park is a large national park – located in Rajasthan – which is prominent for its tiger safaris. The park itself has a history dating back to the Maharajahs, who used these jungles as prime hunting ground. Today the park is a wildlife sanctuary frequented by wildlife enthusiasts, and those looking for a glimpse of the majestic beasts that roam the park.
Tiger Tours
Ranthambore Tiger safari run twice daily (times vary depending on month), one in the morning and once in the evening. It is advised that you jump aboard as many tiger safaris as possible as this will increase your chances of encountering a tiger, not to mention all the other flora and fauna you will get to witness! Tickets may be purchased online through the government website (cheaper option) or through your hotel. Booking your tickets online will help you avoid the long lines at the check in window. Tiger Safari is the most popular activity at Ranthambore, and therefore is subject to limited admissions; booking in advance will allow you to travel worry free.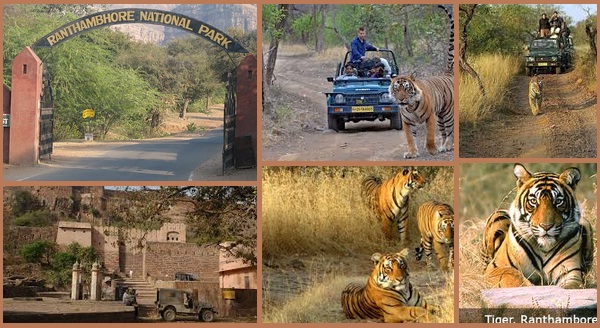 For modes of transportation there are two options available. The first a large bus know as a "Canter". The Canter seats up to 20 passengers (some versions seat 16). Your best option is a jeep known as a "Gypsy". The jeep holds 6 passengers. While the jeep maybe the pricier of the two, it allows for greater mobility and better vision, giving you an all-around better experience.
While the diurnal tigers of Ranthambore are the primary attractions of the tiger safari, you will also get the opportunity to admire other wild animals you may see on the tiger safari, including leopards and jungle cats. If you happen to be on safari at the opportune moment you may even witness a crocodile! For those more interested in the bird watching, Ranthambore is a magnet for birds due the availability of water bodies at the park. A total of 272 species of birds call Ranthambore home. Due to the size of the park and the population of tigers, you may not always be fortunate in spotting a tiger, and therefore it is a good idea to enjoy the wildlife you do see.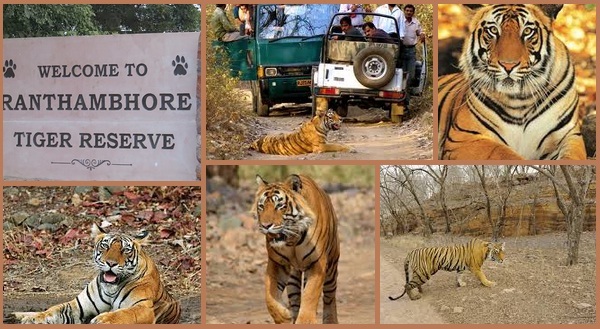 Getting to and from tiger safaris is a simple process, due to the national park being well connected to major cities. The easiest route for foreign travelers is to take a train from Jaipur or Delhi to small town named Sawai Madhopur. The town of Sawai Madhopur lies within the Ranthambore national park. Once at the park there are many options available for accommodation. These range from high end resorts – that provide a jungle like experience, to hotels that provide the basic amenities. Whatever you budget may be, there is something available in your price range.