Pench Jungle Safari – Make the Most of Your Tour to Experience the Wildlife
Does it not take your breath away when you encounter a Tiger while out on safari? It is, without a doubt, one of the most terrific and exhilarating experiences one can ever have. There are many wildlife lovers who express a deep concern for preserving the wildlife or have a deep fondness for the same fly to one of the most beautiful countries in South East Asia, India. This enchanting country has been witnessing a major influx of the tourists not only from within but all across the globe. Cuddled in the southern region of Satpura Hills in the Indian state of Madhya Pradesh, Pench National Park, which is also known as Indira Gandhi National Park, is a well-known tiger reserve steeped in the magnificent history.
Even though it may sound cliched to you, but it's the never-ending fact that India is home to flora and fauna which can be found in plenty of areas in the country. And if you are one of the wildlife enthusiasts, then you should not waste time and give a thought about taking a tour to Madhya Pradesh so that you can cover some of the finest national parks in the country.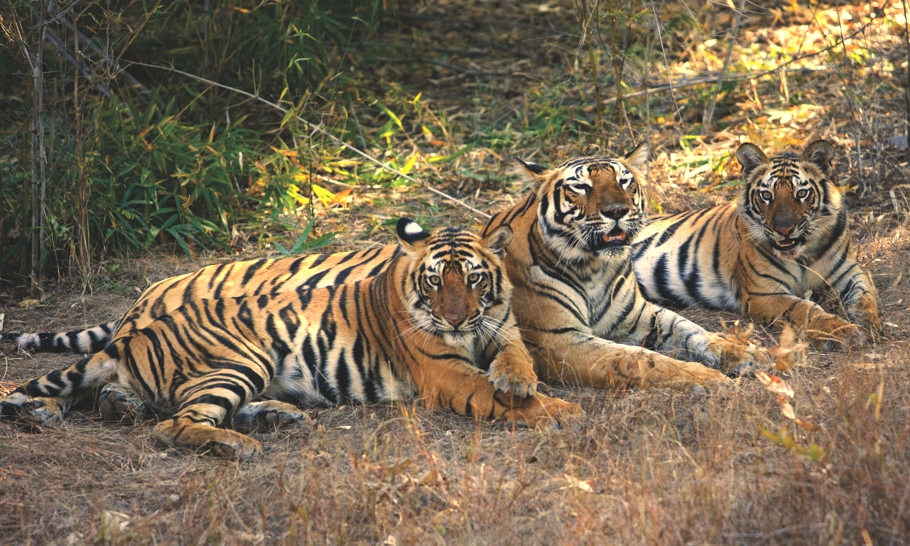 There are various Tiger Reserves in the city, but Pench national park is the one which is home to more than 1200 varieties of plants. And it is an absolute for anyone who is fascinated with the wildlife, as there are a number of Bengal Tigers that roam in and around the park. So, don't you think that you must take a Pench jungle safari if you want to have a close encounter with the wild big cat? Surely, it would take your breath away the instant you come face-to-face with the wild beast, as Tiger safaris are meant to get up close and personal with the wildlife in India. This park is named after the Pench River. In case, you are not aware, it may come as a surprise to you that Rudyard Kipling's renowned book "The Jungle Book" was set in this park.
Although you can find some of the common animals in this park like leopards, bears, wild dogs, sambhars, deer and other animals as well. There are around 10 villages in the area with one situated inside the park and the other nine by the border. High security level is being implemented to keep the park safe from poachers. This national park has hot summers and cold winters even though the winters are considered to be the best time but not suitable for some wildlife viewing. As per your convenience, you can choose the package for Pench jungle safari and make the most of your wildlife viewing experience, especially bumping into some Tigers.