Finest Of Places For Tiger Safari In India
Whether you prefer luxury tent camps or Himalayan home stays, you are sure to enjoy a Safari in India, which boasts of numerous exotic animals including tigers, leopards, monkeys, and birds. India is where nearly half of the world's population remaining wild tiger population roams. In order to increase your chances of seeing a tiger when you go on your adventure, you can narrow your choices to five locations.
Bandhavgarth National Park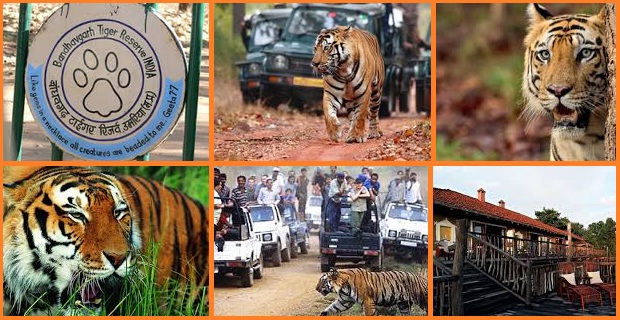 This wildlife sanctuary is located in Madhya Pradesh and it has the largest concentration of tigers that you can find in this region. The park spreads over 100 kilometers square and is the home of more than fifty tigers. The best area for spotting tigers is Tala Zone 1. In addition to tigers, other animals that you can find in the national park include leopards, Indian fox, blue bull, wild dog, Indian Bison, nilgai antelope, wild boar, barking deer, four-horned deer, samba deer and chital deer. Tickets for the park start at Rs 2,030 and the best season for visiting is between April and June.
Ranthambore National Park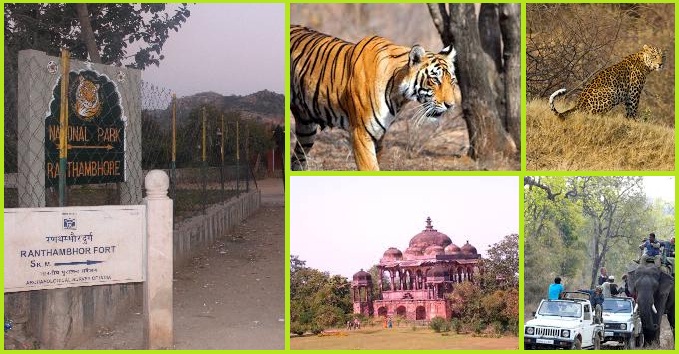 Whenever you see a tiger photographed in India, most likely the photo was taken in this national park. It covers 1,334 sq Kilometers and it is a popular spot for wildlife photographers. An interesting feature of Ranthambore is that you can find numerous ancient ruins there, including an old fort where leopards and tigers can often be spotted roaming freely. When you go on your Tiger safari India in this park, you can also be able to see crocodiles, jackals, Indian foxes, hyenas, sloth bears and jungle cats.
Kanha National Park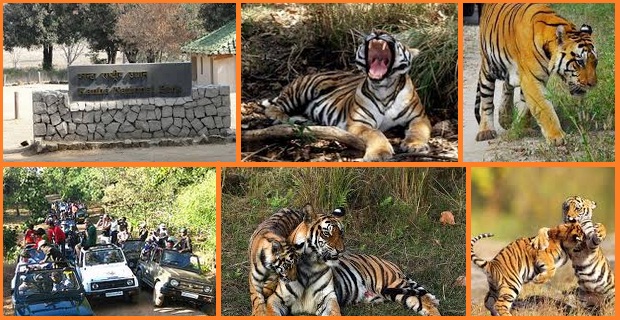 Another good location to spot tigers is Kanha National Park, which is picturesque and has open meadows that provide a good location to spot wildlife. Other animals that you can spot when you are in this park include samber, chinkara, porcupine, mouse deer, leopard, striped hyena, black buck, wild pig, jackal, common langur, chital, gaur, ant-eating pangolin and the three striped palm squirrel. The best time for visiting is during summer, which occurs from April up to June.
Jim Corbett National Park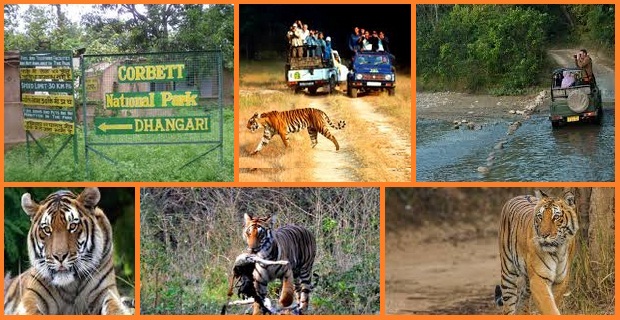 Being one of the oldest parks in India, the terrain is diverse, and it includes sal forests and marshes. You can be able to spot barking deer, samber, chital, serow, Himalayan tahr, goral, Bharal, jackals, sloth bears, fishing cats, jungle cats and leopards. Between October and June is the best time for visiting.
Satpura National Park
If you are looking for an exciting adventure, Satpura National Park is the place to be. Established in 1981, the park does not host many tourists and so you can avoid the crowds. The park only allows 12 vehicles into the park at any one time. In addition to tigers, the park is the home of leopards, hyenas, foxes, barking deer, wild boars, black bucks, flying squirrels and porcupines among others. Between October and March is a good time to visit and you are sure to have an amazing Safari in India.